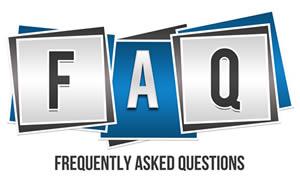 1. What styles does Tim Quinn teach, and what is his professional experience?
I am an accomplished performer and teacher of almost every style of guitar playing, including bebop jazz, classic rock, electric blues, acoustic blues, steel-string acoustic fingerstyle, metal shred, jazz-rock fusion, country chickin-pickin' and pedal-steel sounds, bluegrass, and traditional classical guitar. I have been playing guitar for 44 years, since I was 12.
I have a long professional track record as a performer, playing in many bands. Go to my Bio page to get hip.
I am a admirer, listener, and scholar of so many musicians, in all genres: Steve Morse, Jimi Hendrix, John Coltrane, Al DiMeola, The Stones, Eric Clapton, The Beatles, Cream, Van Halen, Stevie Ray Vaughan, John Mayer, The Who, Jeff Beck, Ted Nugent, ACDC, Aerosmith, Skynrd, Bonamassa, Joe Pass, Wes Montgomery, Barney Kessell, Bud Powell, Wynton Kelly, Wayne Shorter, Allan Holdsworth, Lightning Hopkins, Muddy Waters, B.B. King, Albert King, Albert Lee, Jimmy Page, Chet Atkins, Miles Davis, Chet Baker, Andres Segovia, Bob Dylan, Pat Metheny, Eric Johnson, Slash, Joe Satriani, Steely Dan, Guthrie Govan…on and on.
I play virtually every style of guitar playing (except Flamenco). I was born in southeast Kansas, not Spain. I also seriously studied the 4-string and 5-string banjo in my youth, and recently lap steel guitar. I am a master teacher and player of all jazz, rock, blues, country, metal, fusion, and acoustic fingerstyle playing of guitar.
Read more ...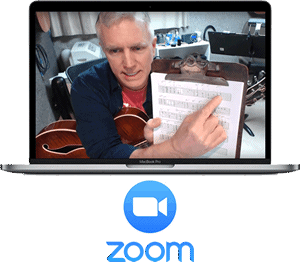 Simply the best Zoom guitar lessons you will find anywhere!
I have been teaching live one-on-one lessons in my studios for 32 years. In addition, I have been teaching remote, live Zoom lessons for 8 years before the pandemic, perfecting my skills as an online personal guitar trainer/coach/mentor/professor.
I offer the finest live Zoom guitar lessons available on the planet. If you have been around San Diego for awhile, you may have heard of me, as I am known for my skills as a multi-styled player and as a master teacher. I play and teach all styles.
Read more ...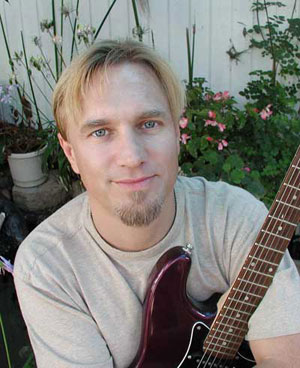 Looking for San Diego Guitar Lessons? Meet Tim Quinn.
San Diego's Diversified Master of the Guitar...ALL STYLES
Tim has performed over 3,000 professional gigs, and is one of the top leading private guitar instructors in Southern California. Tim has been a full-time guitarist giving lessons for 34 years. Highly skilled, both as a teacher and as a multi-styled player, Tim is also the author of four instructional guitar books with Mel Bay Publications, Inc.
Tim has opened shows for Albert King, Shawn Lane, Tower Of Power, and others. He has been a career nightclub player leading his own bands, touring as a hired gun, and co-leading bands with some of San Diego's finest musicians. Tim was a featured member of The Rick Gazlay Group for four years, playing over 400 gigs in that band alone with the late great Rick Gazlay (a.k.a. Slam Buckra).
Read more ...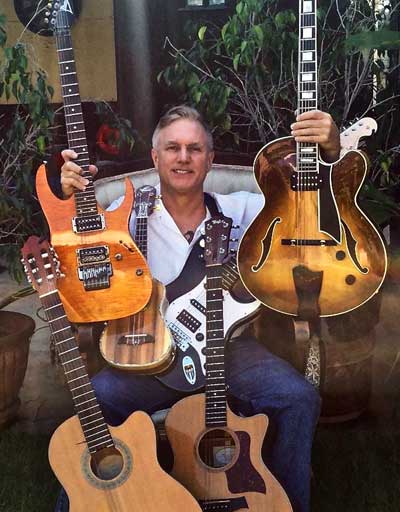 Experience
I have been a full-time professional guitarist and private teacher for over 34 years, assisting literally thousands of students to become the best guitarists they can be. I have played over 3,000 professional gigs in all styles of music...thousands (yes, thousands) of gigs, in nightclubs, casinos, touring bands, studio recording gigs, restaurants, concerts, festivals, resort hotels, weddings, corporate functions and more.
The majority of my gigs have been played in bars, throwing down rock 'n' roll shows, night after night, year after year. I once had a gig at a bar in Escondido six nights a week, for six months straight, as the house band. Every Friday was whipped cream wrestling night (ask me sometime and I'll tell you about it). My favorite gig was when I opened for Albert King, on the second to last gig he played before he died. The show was written up in the San Diego Reader, by writer John Brizzolara. I was playing with the Rick Gazlay Group at the time. Just another night in a career of being a rock 'n' roll warrior. But, I have also performed a lot of gigs in jazz, blues, country, pop, and other styles, as well. And, I have toured with national acts as a sideman guitarist for hire. You name it, I have played it on a stage many times.
And, I have trained a LOT of guitarists who have studied with me. Many of my students have gone on to become professional guitarists, performers, guitar teachers, and even music professors at universities!
Read more ...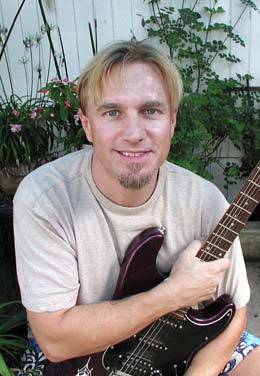 "…one of the strongest singers/guitarists/entertainers I have seen in this town… Tim Quinn is VERY proficient at what he does…a steady flow of jazz, fusion, blues, and even a hint of country licks."
Blue Ink Magazine
---
Tim Quinn - Author of Guitar Books:
I am the author of four books with Mel Bay Publications, Inc. This series of books is known as the "Fluid Soloing Series", and is marketed toward rock guitarists, but the material actually applies to all styles of soloing; including jazz, blues, rock, fusion, shred, country, and pop.
Since September 2021, I have been very actively working on a project that I consider the magnus opus of my guitar pedagogical works. I have designed the most concise and thorough method for developing blues-rock pentatonic soloing ever created on planet earth. This project is based on the collective styles of five players specifically...Eric Clapton, Stevie Ray Vaughan, Joe Bonamassa, Robben Ford, and Matt Schofield. It is a step-by-step, methodical course of instruction into the art of electric pentatonic lead soloing.
Read more ...