Read what some of Tim's students have to say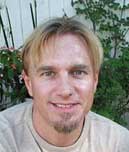 As a teacher, I have guided many students to successfully advance their skills on the guitar. I love the way teaching was described by master trumpeter and longtime teacher William Vacchiano (teacher to Miles Davis and Wynton Marsalis, among many others). He said... "To me, teaching is like what a painter does. As a teacher, I see each student as a great piece of art. Each student comes in, more or less raw or green. In each student I can reproduce myself, you might say, and create great artists." That is what a master teacher does. Here are what some of my students have to say to you...
"Tim, What a fantastic lesson this week. I'm always amazed at how you are so prepared to react when I come to a lesson and change directions on you. I don't know if its because you are so experienced or because you're thinking a few steps ahead of me. Either way, that's what makes your instruction so great. You can gently ( or firmly, if required) correct my errors, lead me where I need to go and adapt so quickly when I make a no-notice turn on you, like this past lesson. What a feast of techniques and possibilities you laid out before me, and with absolutely no advance warning. I am still extracting all the gems from the recorded lesson and probably will be doing so for months. These recorded lessons are a reference I will be referring back to for years. I leave every lesson with a new set of tools and a new dose of enthusiasm. You're simply terrific. Thanks again."
Ron Harris
"Tim is by far the best teacher I've ever had. He is extremely knowledgeable and diverse in every aspect of music. He has the ability to structure a program specific to each student's individual goals. In addition to his amazing playing ability he's also super cool guy. I highly recommend him for anyone interested in becoming a better musician."
Colin Farnell
"I was referred to Tim by a reliable source, and Tim has more than met my expectations for guitar instruction. It's one thing to be capable of playing most any style of guitar, and it's another to be a good teacher and mentor; the two are just not one and the same. Fortunately, Tim is both. Tim breaks things down for you into parts and pieces that are easy to digest and then helps you to see how that is going to fit into the bigger picture later. Whatever your interests are, (shredding, finger-picking, jazz, etc.) Tim is going to get you going in the direction that you need to achieve those ends.
"I have been playing the acoustic guitar for 20 years now and still find myself somewhere between basic and intermediate skill levels. Over the years I have briefly tried many teachers for a few lessons here and there, but never found anyone that sparked my interest in becoming a better player; that is until I met Tim.
"I have played guitar for over 20 years, and I have been a student of Tim's (on and off) for the last 10 years. Tim was recommended to me by a friend and fellow guitar enthusiast, about 10 years ago when my previous instructor left San Diego.
"I feel privileged to have studied with a teacher that has the breadth and depth of musicianship to fully embrace a wide variety of styles, including Rock, Blues, Slide, Jazz, Country, Finger-style, and Classical genres. Tim uses published and original materials, personal transcriptions, and customized studies to convey ideas; his lessons aren't just something "off the shelf" from a music store. He continually worked to find what motivated me, helped shape musical goals, re-awakened an interest in Jazz, and inspired me to dig deeper into all aspects of music. Those studies directly helped with advanced placement at LA Music Academy."
Kevin Sven Berg
"Tim, your knowledge of all types of guitar is amazing. You have taken me from having an interest in playing the guitar, and instilled the desire to become a true musician. For this, I owe you everything. As an instructor, you always gave me musical pieces of progressing difficulty, without any unreal expectations. In one summer, I accomplished more than I thought I would in a few years, which can definitely be attributed to your talent as a teacher and a musician."
Andrew Krause
"Tim Quinn is San Diego's own 'Guitar Guru'! I am a serious guitar player, and even play professionally sometimes. I studied guitar with four other teachers before I met Tim. Now, after studying with Tim for two years, those previous teachers seem like amateurs in comparison. Tim seems to be a master of all guitar styles, a professional performer with serious chops (jazz, rock, shred, blues, country, acoustic fingerstyle, etc.), and a master teacher on the level of a college professor.
"Tim Quinn, of Quinn Guitar Instruction, is a very competent and patient guitar instructor. While Tim teaches just about every style of guitar playing, my requirement was nylon string guitar with an emphasis on classical pieces. Not only is Tim very accomplished at this style, he also had a wealth of written music and instruction for me. Regardless of your skill level or musical taste, Tim can provide you with quality, customized instruction. Plus, Tim's a really nice guy."
Paul Catano
"Before writing this testimonial about Tim Quinn, I decided to read others already posted on Tim's website. If you are not already a student of Tim's, the superlatives might sound like exaggerated comments from enthusiastic students. They are not. I have played guitar on-and-off for a number of years. Focus on family and work had kept me from seriously pursuing this passion of mine. I now have the best of all worlds, free time and the finest guitar teacher in San Diego or perhaps southern California.
"I would never have believed the speed at which I am learning. Tim is enthusiastic at each and every lesson and shows interest in how I am progressing. He will put more on your plate than any other guitar instructor, and you will learn it faster than with any other guitar instructor. I am always looking forward to my next lesson."
Matt Ward
"I have been taking guitar lessons from Tim for over a year now. My previous teacher was also an excellent teacher, but his first priority was performing. With Tim, I feel that he loves to teach, is dedicated to teaching guitar, and that I'm more than just a financial necessity for his "night" job. Two things that I really like about working with Tim are: 1) His use of technology to enhance my learning and practice; and 2) His flexibility to "change gears", as I learn more about what I like in music.