Read what some of Tim's students have to say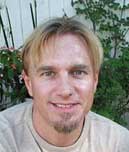 As a teacher, I have guided many students to successfully advance their skills on the guitar. I love the way teaching was described by master trumpeter and longtime teacher William Vacchiano (teacher to Miles Davis and Wynton Marsalis, among many others). He said... "To me, teaching is like what a painter does. As a teacher, I see each student as a great piece of art. Each student comes in, more or less raw or green. In each student I can reproduce myself, you might say, and create great artists." That is what a master teacher does. Here are what some of my students have to say to you...
"My son has taken a mere 6 lessons with Tim and undoubtedly learned more during those lessons than in his previous three years of guitar lessons. As an award-winning, veteran teacher (myself), I recognize good teaching. Tim is a professional and encouraging teacher. He is extremely organized, and the lessons are structured to fit the needs and desires of the student.
"I would never have believed the speed at which I am learning. Tim is enthusiastic at each and every lesson and shows interest in how I am progressing. He will put more on your plate than any other guitar instructor, and you will learn it faster than with any other guitar instructor. I am always looking forward to my next lesson."
Matt Ward
"Hello Future guitarists. I first picked up the guitar a year ago with the hopes of an attempt to teach myself the basics through CD's and how-to guides and at times felt a little progress, but with time knew I needed a mentor, so I wrote out a list of characteristics I felt a qualified teacher should posses, to say the least my list was long and demanding. I'm in the military and details are my business.
"Tim, you are hands-down the best guitar teacher in San Diego. After studying with you for over a year, I can honestly tell you that last month I tried a few other teachers. I did this strictly because of money, as my disposable income is tight right now. After trying 4-5 other teachers there is just no comparison. It wasn't even close!
"Just a few words about Tim Quinn and his professionalism and generosity of spirit. Although I am a remedial student, Tim has never let that get in the way and is a devoted teacher with the patience of Jobe.
Tim has the expertise to take any student to whatever level they aspire too in any type of music, because he is a devoted student of the art itself who has no reluctance in sharing his lifetime knowledge of music and his love of such a beautiful instrument.
As long as I continue to play the guitar and have a quest for advancement, Tim will always be my first choice."
John Piscatella
"I'm getting a late start in life with the guitar (I'm 58), with no legitimate playing experience. Fortunately, I met Tim, and I'm having a great time learning to play. I am surely slower than most, with minimal rhythm and less than flexible digits…but Tim always supports my efforts with unlimited patience, understanding, and enthusiasm. My buddies can't believe my accomplishments in a few short months!
"Tim Quinn is the best guitar teacher that I have studied with. I have taken lessons from a few others, but Tim is by far the most knowledgeable, the most organized, and the best teacher. He can teach any style of music with expertise. I think that his best attributes are that he is really caring and has a very systematic approach to teaching. Based on my experience when looking for a guitar teacher, it is important to not only learn from a master player such as Tim, but also to learn from someone who knows how to transmit that knowledge to you. Tim has advanced my playing in many, many ways. He is worth every penny."
Mike Marabeas
"Tim is by far the very best guitar instructor I have ever encountered. His knowledge and technical skills are amazing, and he puts in many extra hours (at no charge) preparing for his lessons. As an example, Tim has transcribed numerous songs upon request for me. His transcriptions are accurate and easy to read. Thanks to Tim, I can now play several songs that I never thought I would be able to play. Tim can teach any style of guitar playing, and has an excellent understanding of music theory. Tim is also a very nice guy."
Guy McRoskey
"Tim is by far the best teacher I've ever had. He is extremely knowledgeable and diverse in every aspect of music. He has the ability to structure a program specific to each student's individual goals. In addition to his amazing playing ability he's also super cool guy. I highly recommend him for anyone interested in becoming a better musician."
Colin Farnell
"Tim Quinn is San Diego's own 'Guitar Guru'! I am a serious guitar player, and even play professionally sometimes. I studied guitar with four other teachers before I met Tim. Now, after studying with Tim for two years, those previous teachers seem like amateurs in comparison. Tim seems to be a master of all guitar styles, a professional performer with serious chops (jazz, rock, shred, blues, country, acoustic fingerstyle, etc.), and a master teacher on the level of a college professor.
"My name is Carlos A. Alvarez. I'm a 29 year old, Mexican guy, with an accent. This is my experience with Tim Quinn. Tim: Your patience and profound diligence toward the guitar student is second to none. I always felt as if you took us by the hand and led us to a road of enlightenment. After a few lessons with you, I could already see how you would easily direct my path in conquering the guitar. I never thought I could memorize the different scale patterns and play all over the fretboard, let alone improvise. I am still progressing in guitar playing and I owe it all to you.
"I have been playing the acoustic guitar for 20 years now and still find myself somewhere between basic and intermediate skill levels. Over the years I have briefly tried many teachers for a few lessons here and there, but never found anyone that sparked my interest in becoming a better player; that is until I met Tim.