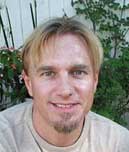 As a teacher, I have guided many students to successfully advance their skills on the guitar. I love the way teaching was described by master trumpeter and longtime teacher William Vacchiano (teacher to Miles Davis and Wynton Marsalis, among many others). He said... "To me, teaching is like what a painter does. As a teacher, I see each student as a great piece of art. Each student comes in, more or less raw or green. In each student I can reproduce myself, you might say, and create great artists." That is what a master teacher does. Here are what some of my students have to say to you...
I started playing guitar at age 13 (am now 59) and received a bachelor of arts degree in music in 1980. I was a classical guitar major. I then decided to attend law school and now have a successful business and entertainment law practice. I still find time to play one to 2 hours a day and closer to 4 hours a day on weekends. I also can read standard music notation and am a proficient fingerstyle guitarist, primarily in the country blues genre.
Although I have always had a passion for guitar, I never really had the time to start learning seriously until relatively late in life at the age of 43. I was referred to Tim by a co-worker who had previously studied with him. I have been studying with him for about 2.5 years. At my first lesson I already came to realize that Tim is something special as far as guitar instruction goes. He has all the qualities I wanted in a guitar instructor:
I took lessons from Tim about ten years ago. I fully enjoyed working with him, but had to quit due to time constraints. Kids will do that. I liked Tim so much though, that now that same daughter is taking lessons from him. This review will cover the second generation to take lessons from him.
I've had the privilege of knowing Tim for 14+ years. When I first met him, I had been stuck in a rut with my playing and was actively auditioning various guitar instructors all around San Diego. Although there were some competent guitar players out there, I just felt like I needed more. I wanted to find an instructor who was not only a great player but someone who knew how to teach. Most of all, I needed to be inspired. Just a few minutes into our lesson together, it was clear to me that Tim was going to provide the exact inspiration I had been searching for.
I have been taking acoustic guitar lessons from Tim for over three years now. I've had several other teachers in the past but Tim is by far the instructor I've enjoyed working with the most and learned the most from. He tailors the lessons to help me achieve my goals. He is well versed in all kinds of musical styles, from Jazz to Rock to Pop to Country and more.
Tim Quinn is an incredibly versatile guitar teacher. His guitar playing proficiency in many genres and great love of music is clear. What is even more important is that Tim can communicate musical concepts to students at every level. I started taking lessons with Tim after a long break in my own playing and Tim was able to pull together and unify so much of what I had only touched on with other teachers.
I've been taking lessons from Tim for about 5 years. He is a fantastic teacher and more importantly, a fantastic guy. He knows / teaches a multitude of styles and has a great way about him for teaching. Highly recommend!
- John D.
Before beginnng guitar lessons I had studied 5 months with another instructor, and another year or so online with instructional app's and youtube. For all that effort my progress was poor and I had become pretty frustrated. I had read the overwhelmingly positive reviews on Tim and contacted him.
Excellent teacher. Very methodical, and has developed his own method with really efficient shortcuts that make you click and understand very clearly. He has a step-by-step plan where you build a really strong foundation. I had many teachers in my life, and this was definitely the more organized, and clear. I'm very happy with his course.
-- Robby B.
Been going to Tim for about a year on and off. He is very good at teaching you the type of music you want to learn. The videos of his lessons where he breaks down things down is so valuable! He knows music theory very well I have tried lessons from several other instructors and they do not even compare!
-- JD W.
Prior to recently departing San Diego, my son and I both had the pleasure of studying guitar under Tim since 2007.
When searching for the ideal guitar instructor, three attributes come to mind: musicianship, teaching style, and mentoring.
Based on Yelp reviews, I contacted Tim. I've been playing for 3 months at age 41 after a brief stint in high school. In only two lessons, Tim has helped me progress quickly. His teaching skills are as good as it gets.